the stress...anxiety...mindlessness...rampant thoughts....
the feeling like a slave to my emotions & my thoughts
the waking up in a shit mood & letting it dictate my day
the going to bed feeling crappy & not in alignment with my highest self or her desires
the unworthiness
the helplessness
the shame, shadow & triggers that ruled my life
the feeling that self pleasure is bad... wrong... unnecessary...
the complete disconnection with my own inner power
the hating every second of my period
the hating on my body
the binge eating...
radiant one, we're so done with that.
you get to wake up in the most delicious alignment to your Highest Self
you get to remind yourself of the radiant Goddess that you are until you no longer need reminding
you get to feel your immense power every fucking day
you get to love yourself more than anyone in the goddam world
you get to be ALL of you - even your shadow, shame & mess - & still be worthy of EVERYTHING you desire & more
you get to align yourself every day to a life beyond your dreams & remember that you're already there
you get to love up on your miraculous female temple, in complete awe of her beauty
you get to eat whatever the fuck you want, mindfully & intuitively, & enjoy every damn second of it
you get to make the deepest, wildest, hottest love to yourself
you get to love every phase of your cycle & enjoy the release during bleeding
you get to receive all that you desire
you get to call in the most radiant, magnetic expression of you
you get to go to sleep radiating abundance, joy & bliss
you deserve to be the embodiment of everything you desire and then some.
i'll let you in on a secret...
it all starts inside of you.
when you fall in love with yourself
over and over again
every single fucking day...
when you learn to accept EVERY part of you
your radiance and your bliss
your shadows, your pain, and your mess...
when you learn to caress every inch of your body like the hottest lover ever
when you allow yourself to surrender into deeper and deeper pleasure
when you fully see yourself for the goddess that you are...
when you're devoted to your own expansion and growth
when you choose YOU first
when you know your power and how to call it the fuck in...
when you invite your pure presence into every moment
when you open your heart, mind, and legs to receiving the fullness of life
when you learn how to co-create your life with this wonderful, magical, mysterious universe...
and every damn drop of that delicious juicy magic is available to YOU now if you choose it...
lead yourself into expansion + bliss
imagine devoting two whole weeks
to your own delicious expansion and bliss
with a new potent practise every day
as you ascend into higher & higher expressions of you
this is it baby.
- 14 fresh, juicy, DELICIOUS guided rituals & practises whipped up in a variety of ways - audio, video, playlists + PDF
- Appetisers (pre-content) to snack on - 4 videos to support your expansion & bliss through this process
- Dessert to satisfy your sweet cravings (bonus content) - 3 deep dive PDFs on awakening the heart, third eye & crown chakras
- All the delicious content available straight away on the platform for you to sink your teeth into as soon as you sign up
...guided audio medis & rituals, guided video practises, PDFs...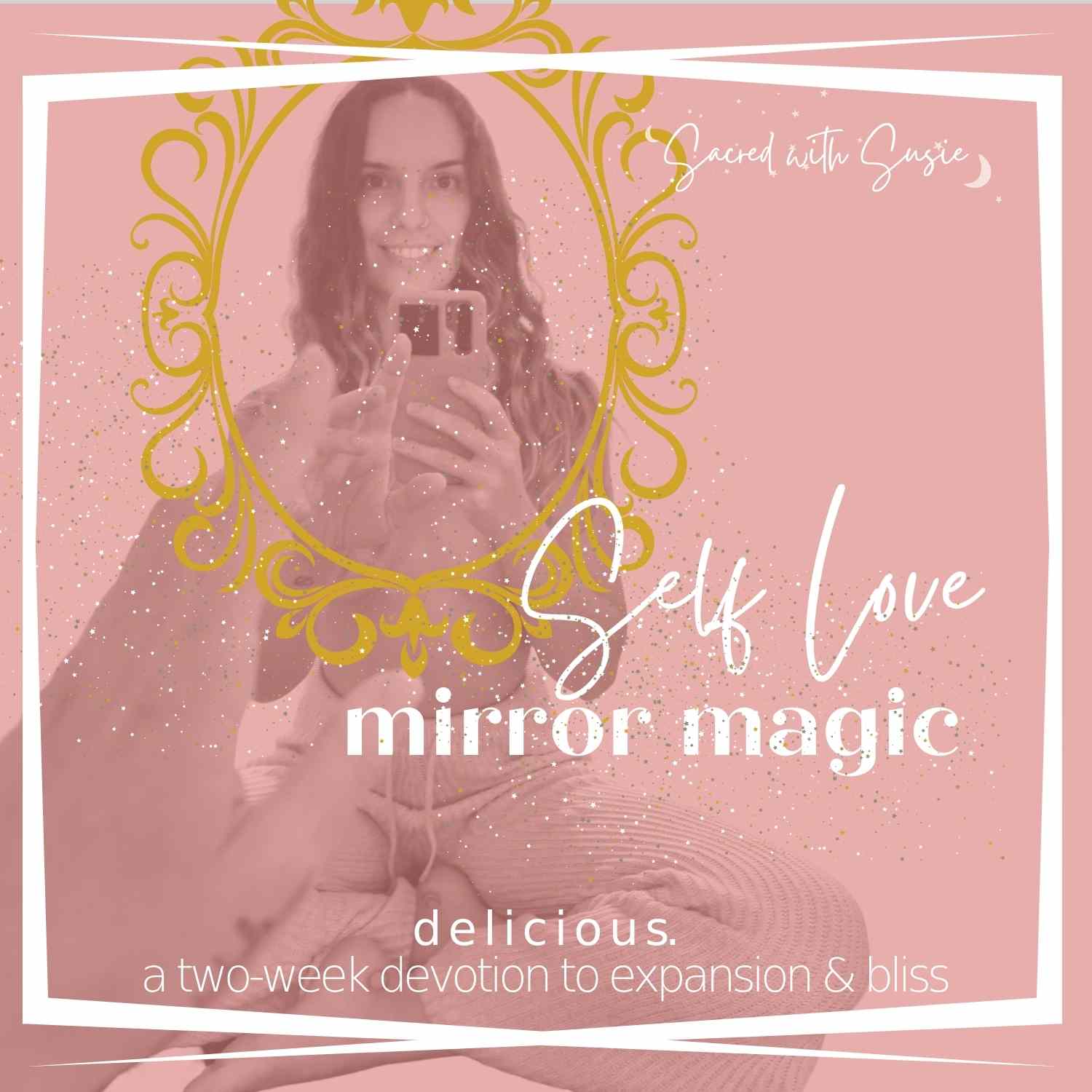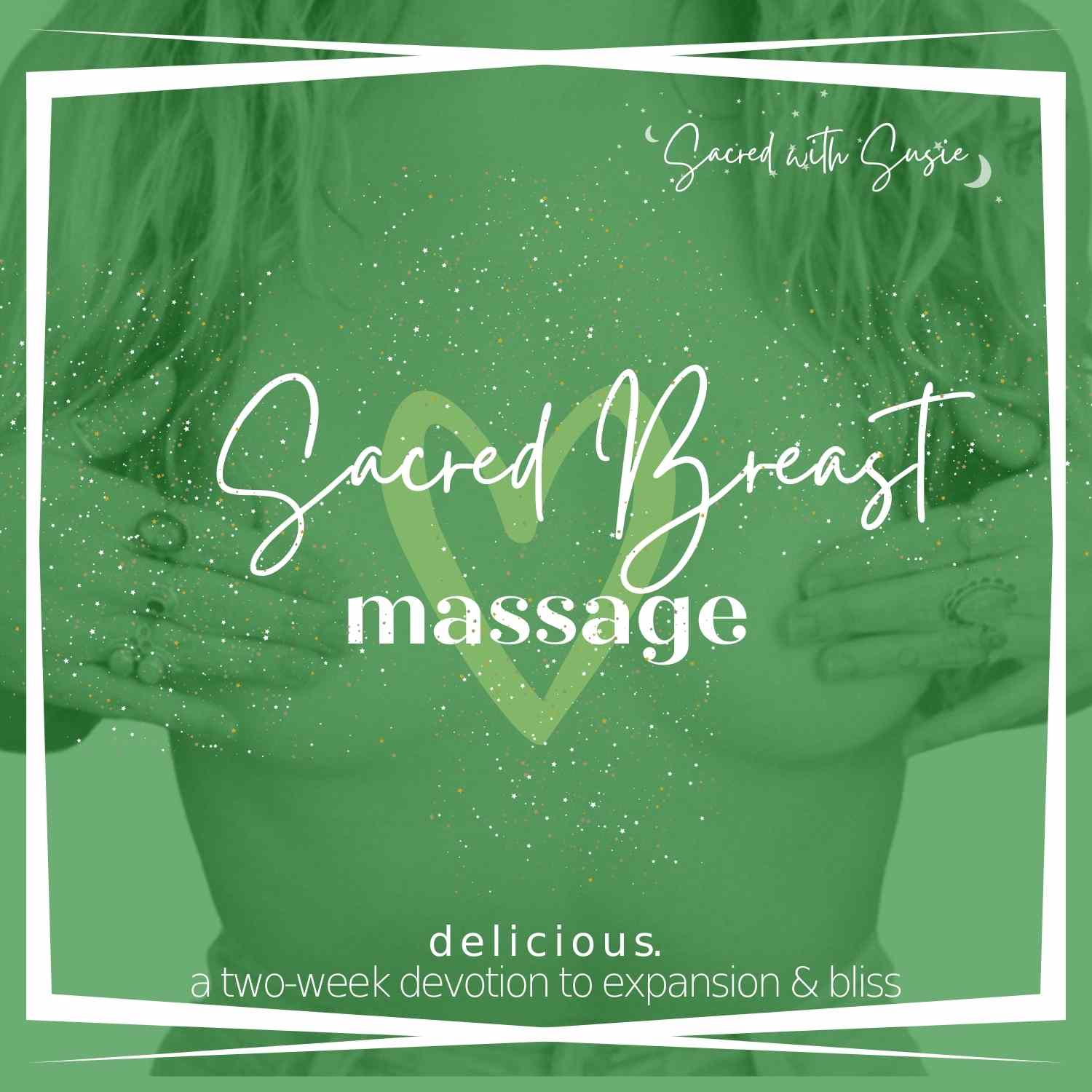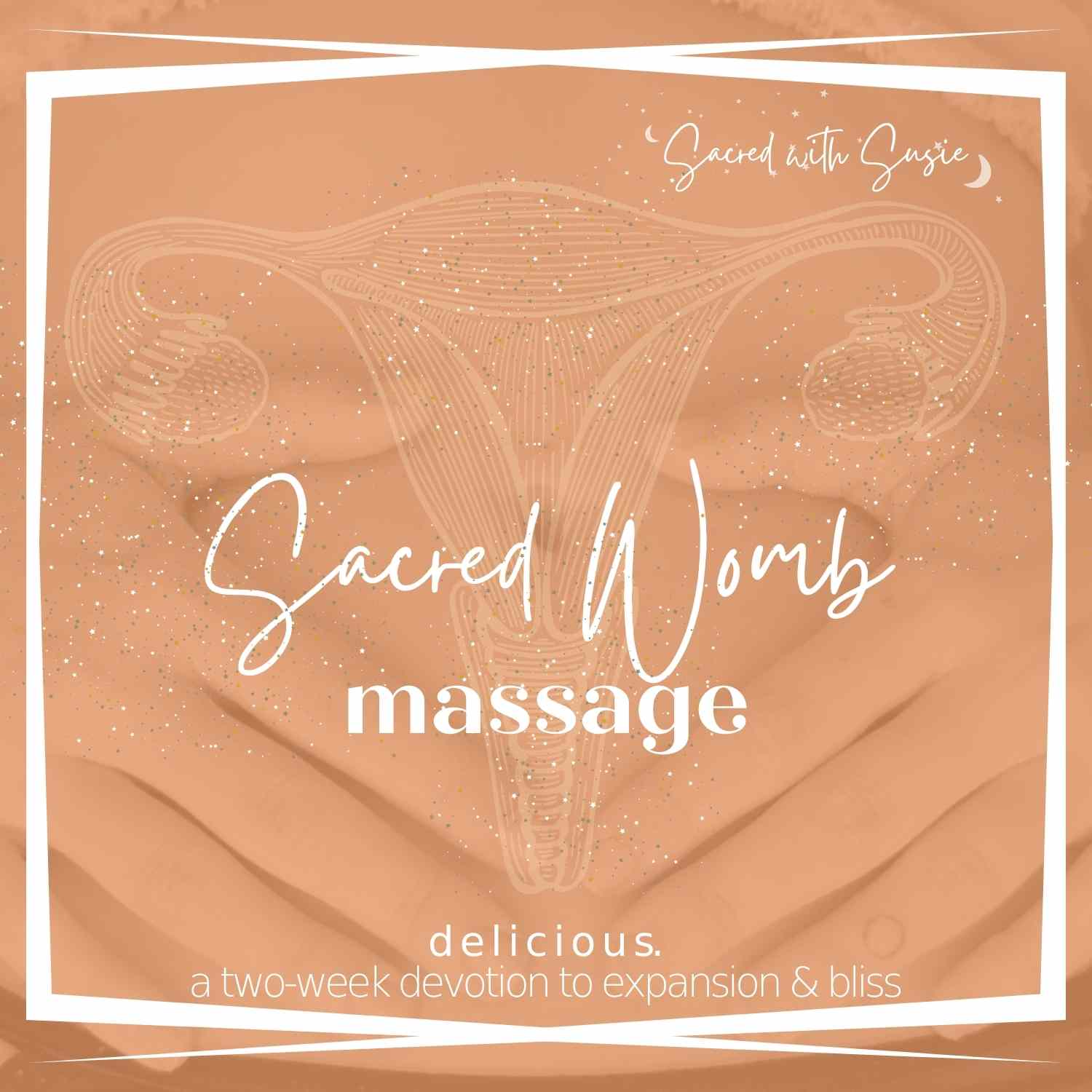 1. You sign up using the button below & all the content is available to you right away!
2. You lead yourself through the rituals & practises - the invitation is to make the devotion to yourself to do 1 a day for 2 weeks
3. You get access to this content FOREVER, & trust me... you'll keep coming back to these practises again & again!
OH AND YOU ALSO GET APPETISERS...
4 recorded videos to support your expansion & bliss inside
Why I created Delicious...
I teach incredibly transformational yoga classes that are epic & potent af, & I desire for the WORLD to receive my Sacred Susie Juice without having to come to the studio or do a yoga class. In this course you get the potent juice without the yoga. This course is coded with everything I am currently embodying, everything that's changed my fucking world!
Delicious is for you if...
✓ You crave a deeper connection to your body, your cycle & your feminine embodiment, but you need a little help getting there
✓ You want the tools to keep you aligned to your desires all day, & the tools to shift anything that takes you out of alignment
✓ You're crying out for confidence & a connection with your inner power
✓ You yearn to be the woman who oozes self love
✓ You're ready to release the binges but you need some dope ass practical tools
✓ You feel controlled by your insecurities, fears & limiting beliefs, are so done with it, but have no idea how to shift them
✓ You're ready to liberate yourself
✓ You dream of hotter sex, deeper pleasure & orgasmic bliss
✓ You are desiring to feel fearless, confident, turned on, and activated by life
✓ You are thirsty for radiant worth
✓ You're needing some practical tools to relax, drop into mindfulness, and reduce stress
✓ You know you hold deep power but you don't yet know how to activate it
✓ You are ready to devote yourself to being your highest delicious Goddess self
✓ You're ready to play with new rituals & practises & experience something new
✓ You need some goddamn fun in your life!
✓ You crave empowerment & you're ready to take yourself there
✓ It's time to fall the fuck in love with yourself!
? HOW LONG WILL I HAVE ACCESS TO THIS CONTENT?
Forever baby! It's my gift to you xo.
? WHAT'S THE TIME COMMITMENT?
You get 14 rituals & practises plus all the pre-content & bonus content. My invitation is to lead yourself through a 2 week ritual devotion where you do 1 a day for 14 days. Each practise is between 10 to 45 minutes long - totally doable!
? WHEN DO WE START?
The beauty of a self-lead bundle is you get to start straight away! You get all the juicy content straight up & get to journey through it at your own pace.
? DO I HAVE TO ATTEND ANY LONG ASS LIVE CALLS?
Nope baby, you get to do the juicy daily practise wheneverrrr you feel like it, in your own sweet space & time!
? WHO IS THIS NOT FOR
Someone who is not ready to open themselves to deeper states of being. Someone who isn't willing to commit 2 weeks to their own expansion, pleasure & transformation. Someone who is not open to trying self pleasure, self massage and self love practises. Men - sorry boys, this one's women only, but I still love you too.
? DO YOU DO REFUNDS
No love, I trust you to only make the investment if it's a full body fuck yes.
? I HAVE A QUESTION
Yay! I can't wait to serve you. Send me a dm on Instagram & I'll get back to you asap x
I can't wait to get juicy with you...